Cinematographer Chad Wilson joined Director - Producer James Moll and Director of Photography Harris Done on this Emmy winning project.
Inheritance is a feature documentary about the psychological legacy bequeathed by a prominent Nazi leader upon his daughter. Filmed in Germany, Poland, and the United States, the project aired on the PBS series POV and is available on demand.
Official "Inheritance" Website.
Allentown Productions
Producers – James Moll and Christopher Pavlick
Director – James Moll
Director of Photography – Harris Done
Second Camera – Chad Wilson
Associate Producer – Shannon Dill
Still Photographer – Don Holtz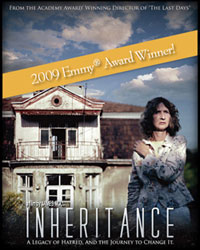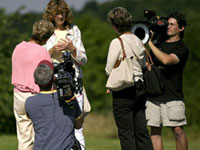 Chad Wilson, Second Camera